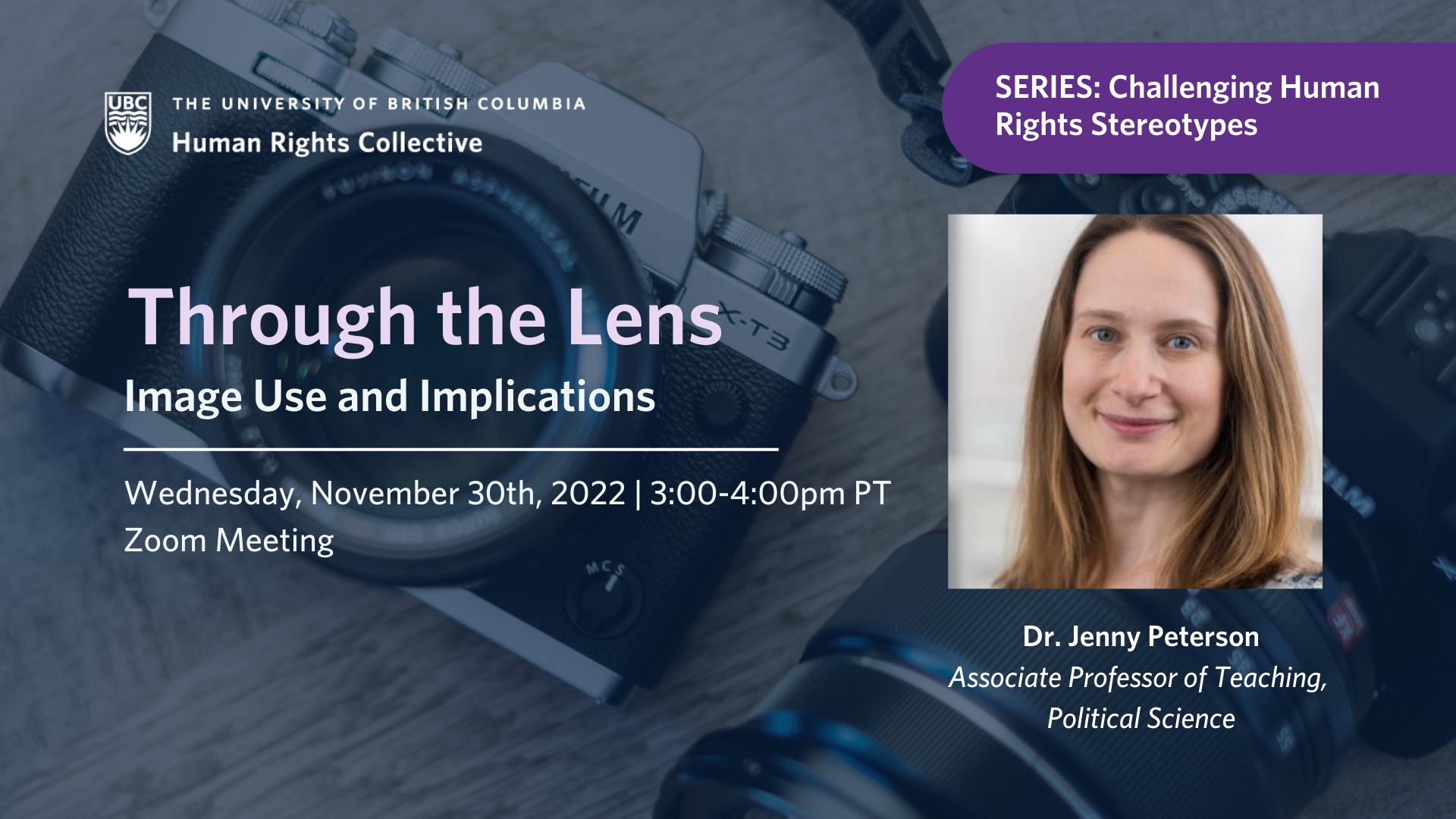 This event has now concluded. Thank you to those who attended. A recording can be found below.
About the Event
What are the ethics of image use in human rights work? How are these images used to depict power, agency, and diversity? How can these images be problematic, reinforce stereotypes, and promote 'othering'?
This event is catered to both scholarly and practitioner audiences and will offer participants both the scholarly tools to analyse images used in the Human Rights work, as well as an overview of ethical discussions surrounding the selection of images that those working within this field may consider when selecting images for campaigns on which they are working.
Through the Lens: Image Use and Implications is part of our series on challenging human rights stereotypes. We seek to deepen our understanding of how to represent human rights violations and work in an ethical and constructive manner.
About the Speaker
Dr. Jenny Peterson, Associate Professor of Teaching, Political Science
Jenny Peterson joined the department from the Humanitarian & Conflict Response Institute (Manchester) where she worked as a lecturer from 2009-2013. She is broadly interested in the politics of international aid with her past work analysing process of liberal peace-building and critiques thereof. Finding much of this critical work homogenising of a diverse range of processes she has recently began exploring conceptual and empirical deviations from the liberal model. Engaging with debates on pacifism, agonism, resistance, hybridity and political space she is now exploring diversity and innovation, both local and international, in peace/justice movements. She has conducted research and led student field-trips in Kosovo, Sri Lanka and Ghana. Her teaching interests include peace studies, international relations, humanitarian studies and human rights.
Event Recording