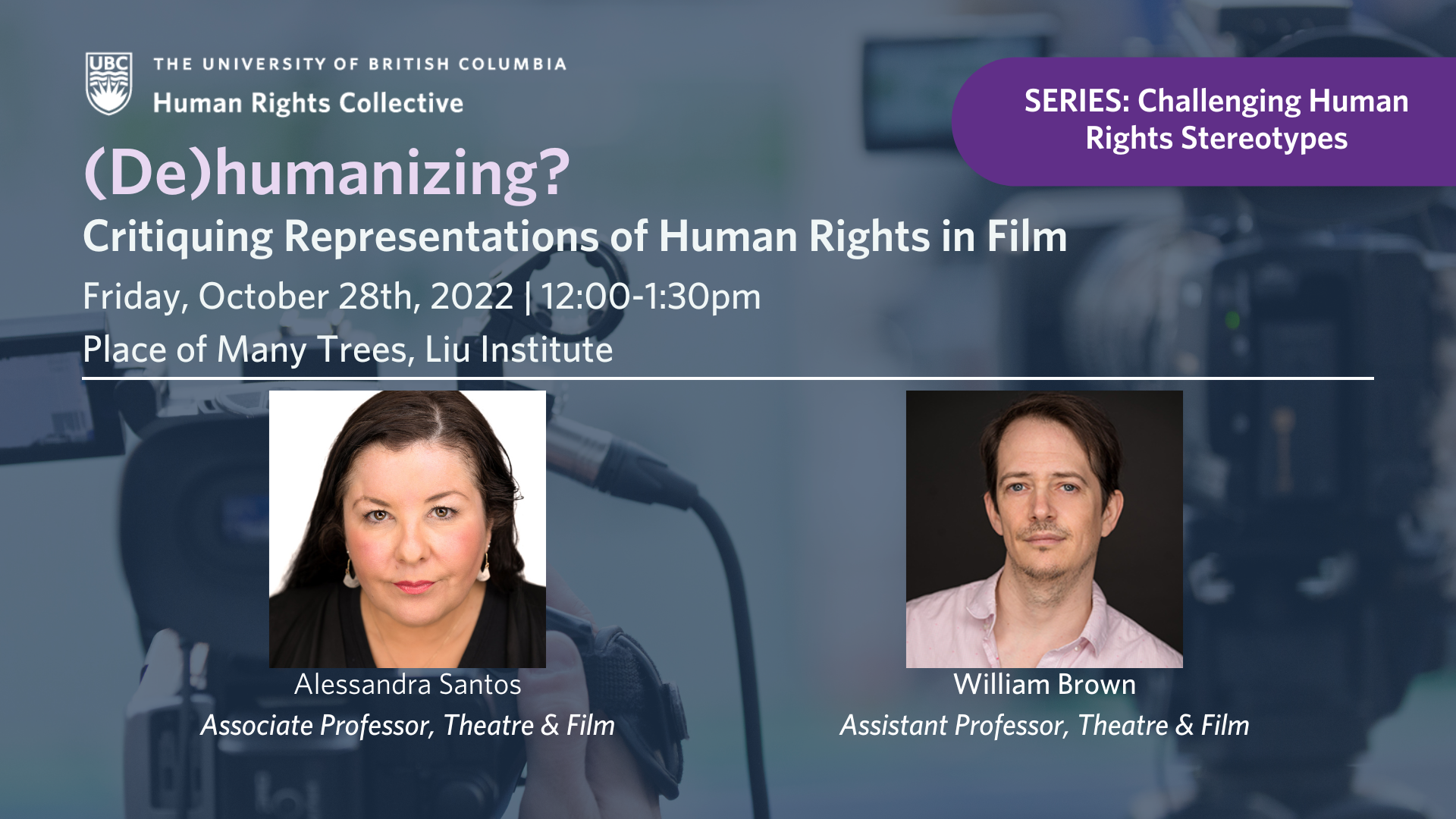 Date: Friday October 28th, 2022 from 12:00-1:30pm Pacific
Location: Place of Many Trees, Liu Institute, UBC-Vancouver
How can media and film fetishize, be dehumanizing or further shape the discussion around human rights. How are human rights represented, reinforced or challenged in film? What goes into making human rights representation authentic? What are the hurdles in achieving authentic human rights representation?
Examine what you know about human rights representation in media by joining Alessandra Santos and William Brown on 28 October 2022 at the Place of Many Trees, UBC Vancouver! 
This panel, first of three seminars on challenging human rights stereotypes, questions the role of media and film in human rights work. We seek to deepen our understanding of how to represent human rights violations and work in an ethical and constructive manner.

About the featured speakers:

Alessandra Santos


Alessandra Santos is Associate Professor in the Department of Theater and Film at UBC. Her research area is Latin American cinema and performance, and comparative studies in the hemispheric Americas. She is interested in utopias, technology, gender, Indigeneity, race, and social justice. Her interdisciplinary research applies postcolonial and decolonial theories, combining film studies and performance studies.

William Brown


​​William is both a scholar and a maker of films, with work spanning fiction, documentary, the video-essay and hybrids of all three. His current research focuses primarily on film-philosophy, digital media, posthumanism and critical race theory.